Step into the world of leehanton.com, the premier hub for sophisticated and on-trend men's trousers across the United States.
Introducing LEEHANTON, a recognized company that offers a wide selection of cutting-edge clothing, is something we are quite proud of.
Our broad selection includes everything from cargo shorts and golf shorts to jogging pants, fleece sports sweatpants, swimming trunks, beach shorts, and sweatshirt shorts so you may be prepared for any sartorial activity.
Leehanton.com, driven by an astute comprehension of the fashion requisites of contemporary gentlemen, endeavors to offer impeccably crafted trousers that seamlessly blend style, comfort, and practicality.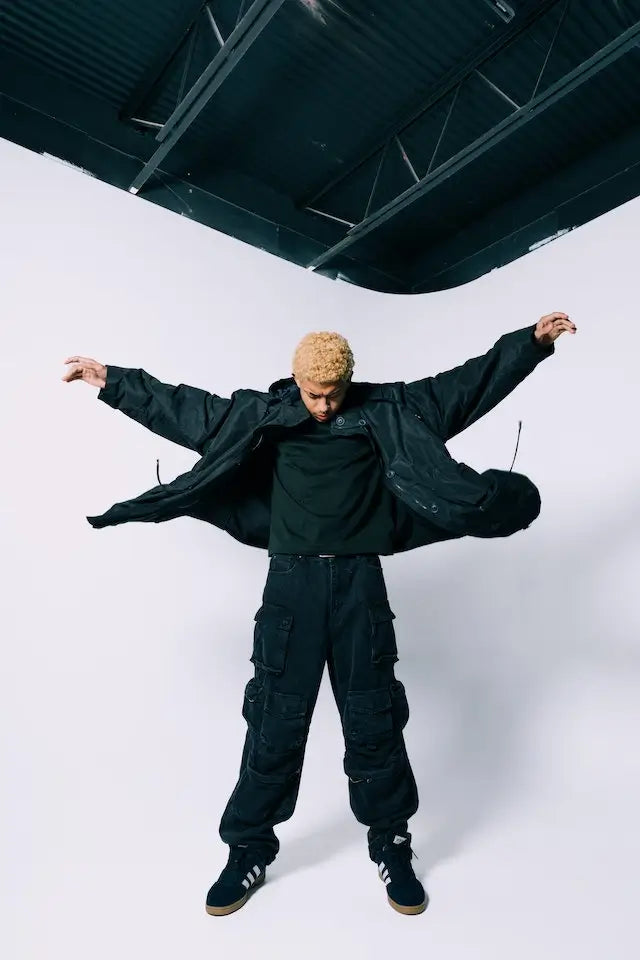 Serving as your paramount source of fashion inspiration, our website beckons you to embark on a captivating journey where you can explore cutting-edge trends and unearth the ideal pants that will transcend your wardrobe to new heights of sophistication.
Prepare yourself to embark on a captivating exploration of our vast array of trousers, wherein you shall encounter the hallmark characteristics that distinguish LEEHANTON from the rest:
  Unparalleled artisanship.
  Meticulous attention to even the minutest details.
  Exceptional designs that transcend conventional norms.
Whether your inclination lies in relaxed streetwear or athletic essentials, our curated selection encompasses an exquisite assortment that caters to your distinctive style and fulfills your sartorial ambitions.
Embark upon an enchanting expedition into the realm of men's fashionable trousers and unlock the secrets that render LEEHANTON the epitome of discerning tastes. Immerse yourself in our captivating assortment and witness the seamless fusion of unparalleled style and uncompromising quality.
Waste no time and indulge in a transformative shopping experience as you elevate your wardrobe with the vanguard of contemporary trends, ensuring your presence commands attention and sets you apart from the masses.
Understanding the Different Types of Pants for Men
When venturing into the realm of men's fashion, a comprehensive comprehension of the diverse array of trouser types is indispensable for curating versatile and fashion-forward ensembles.
In the ensuing section, we shall embark upon a profound exploration of the myriad styles and alternatives within the realm of men's pants, empowering you to make informed sartorial decisions with a wealth of knowledge.
4 Pack Men's Basketball Shorts
From classic to contemporary, pants come in various cuts, fabrics, and designs that cater to different occasions and personal preferences.
Whether you're dressing up for a formal event or going for a casual look, understanding the different types of pants will empower you to create a well-rounded wardrobe.
Within the realm of men's pants, we shall embark upon a comprehensive exploration of renowned and beloved styles, encompassing the likes of dress pants, chinos, jeans, and beyond.
Through our in-depth examination, we shall shed light upon their distinctive attributes, delineate suitable occasions for their utilization, and unravel the art of styling them to achieve diverse looks.
By the culmination of this segment, you shall possess a well-rounded and profound comprehension of the plethora of options adorning the landscape of men's pants.
Thereby equipping you with the confidence and insight required to discerningly select the perfect pair for any given occasion.
At LEEHANTON, we recognize the importance of offering various pants styles that align with the latest fashion trends.
Our collection encompasses a range of cuts, including slim-fit, straight-leg, and relaxed-fit, along with premium fabric choices that ensure comfort and durability.
Please browse our selection and discover the perfect pair of pants to enhance your style and make a statement wherever you go.
Cargo Shorts and Golf Shorts: Perfect Blend of Style and Functionality
Cargo and golf shorts are two popular choices for casual and sporty pants for men.
This section will explore the unique characteristics and benefits of cargo and golf shorts, highlighting how they seamlessly combine style and functionality.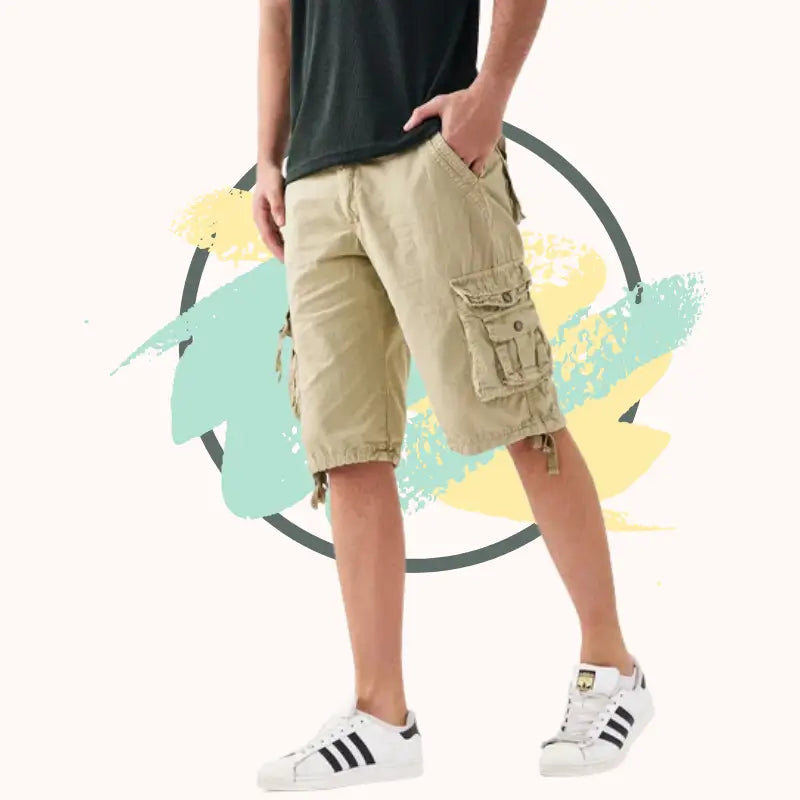 Cargo shorts are prized for their pragmatism and are known for their practical nature and extensive storage capabilities.
Thanks to their numerous pockets, they offer a handy hiding place for necessities like keys, wallets, and phones.
These shorts excel in functionality and exude an air of style, bestowing upon the wearer a relaxed and carefree aesthetic that harmonizes seamlessly with outdoor escapades, casual excursions, and venturesome sojourns.
Our cargo shorts are expertly made by LEEHANTON, using only the finest fabrics, with attention to even the tiniest details.
In addition to upholding an unyielding adherence to style, this constant commitment to perfection guarantees comfort and toughness.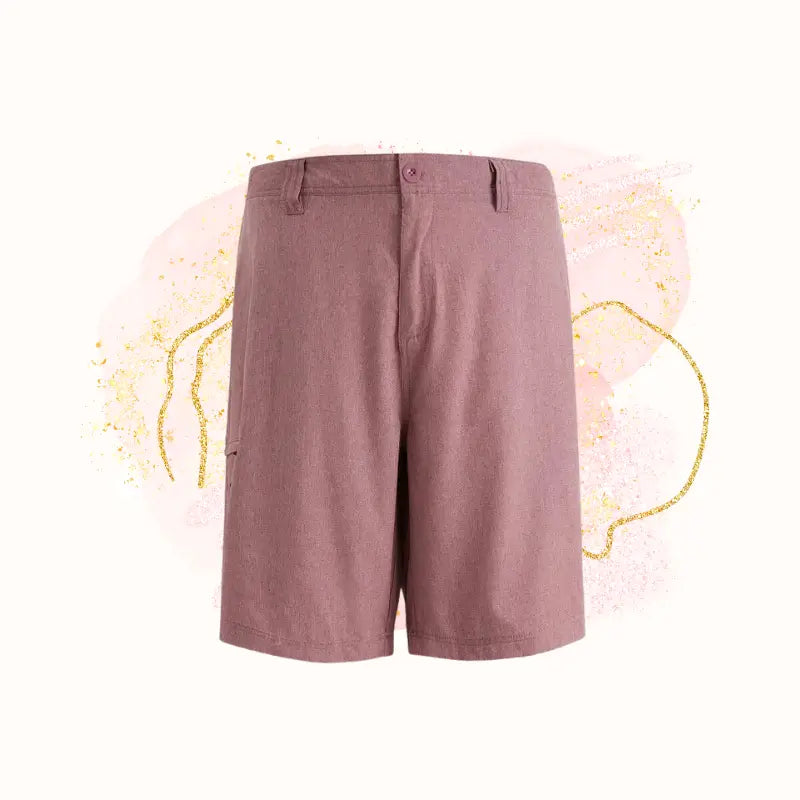 On the other hand, golf shorts are designed specifically for golf enthusiasts and those who appreciate a sophisticated yet comfortable look.
Made from breathable and stretchable fabrics, golf shorts offer ease of movement during the game while maintaining a polished appearance.
They often feature moisture-wicking properties to keep you cool and dry on the course.
Our golf shorts at LEEHANTON are meticulously crafted with golfers in mind, combining performance-enhancing features with trendy designs.
Both cargo shorts and golf shorts have become essential staples in men's wardrobes due to their versatility.
They can be effortlessly paired with t-shirts, polos, or button-up shirts to create a range of casual and sporty looks.
Whether heading to a summer barbecue, going for a round of golf, or simply enjoying outdoor activities, cargo shorts, and golf shorts offer the ideal blend of style and functionality.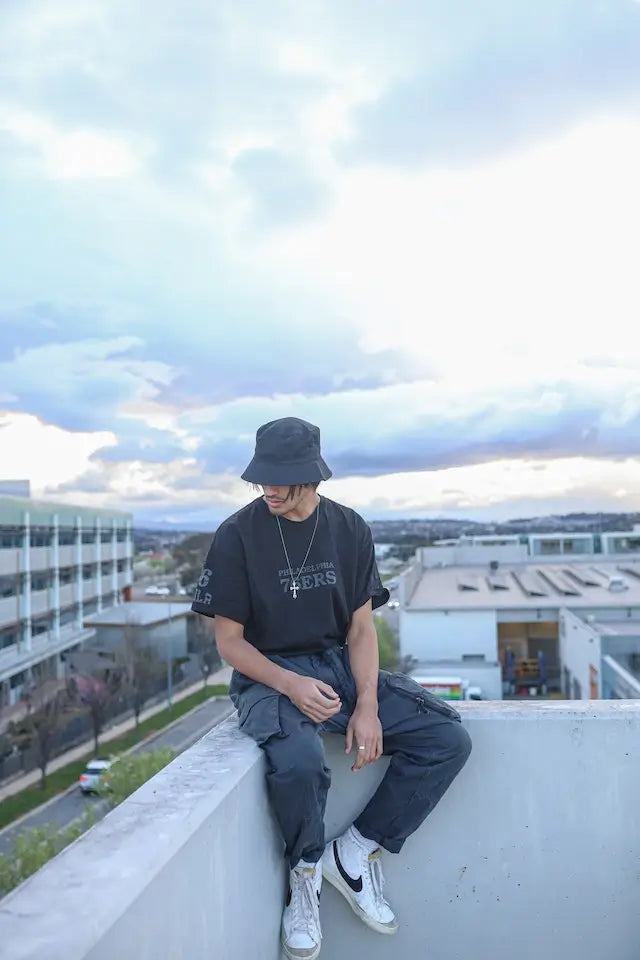 Browse our collection at leehanton.com to find a wide selection of cargo and golf shorts embodying the perfect fusion of fashion-forward designs and practical features.
Elevate your wardrobe with these versatile pants that effortlessly transition from casual to active settings while keeping you stylish and comfortable.
Jogging Pants and Fleece Athletic Sweatpants: Elevating Athleisure Fashion
The rise of athleisure fashion has revolutionized how we dress, combining comfort and style seamlessly and fashionably.
This section will delve into the growing popularity of athleisure and how jogging pants and fleece athletic sweatpants have become essential in elevating this trend.
Jogging pants or track pants have transcended their athletic origins to become a versatile fashion staple.
Designed with an elastic waistband, relaxed fit, and tapered legs, jogging pants offer both functionality and style.
LEEHANTON offers a diverse range of jogging pants that seamlessly blend performance features with trendy designs, making them suitable for workouts and everyday wear.
On the other hand, Fleece athletic sweatpants have gained popularity for their softness, warmth, and cosy appeal.
Crafted from high-quality fleece fabric, these sweatpants provide comfort without compromising style.
With features like ribbed cuffs, adjustable waistbands, and convenient pockets, LEEHANTON's fleece athletic sweatpants offer the perfect combination of functionality and fashion.
The beauty of jogging pants and fleece athletic sweatpants lies in their versatility.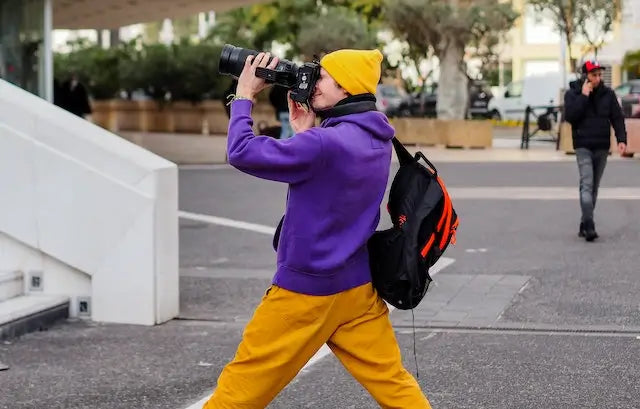 They effortlessly transition from gym sessions to casual outings, allowing you to embrace comfort without sacrificing style.
Pair them with sneakers and a t-shirt for a sporty look, or dress them in a stylish jacket or hoodie for a trendy athleisure ensemble.
At leehanton.com, we curate a wide selection of jogging pants and fleece athletic sweatpants to elevate your athleisure wardrobe.
Embrace the comfort and style of these pants, and effortlessly blend fashion and functionality in your everyday outfits.
Experience the perfect fusion of athleisure fashion with LEEHANTON's meticulously crafted pants.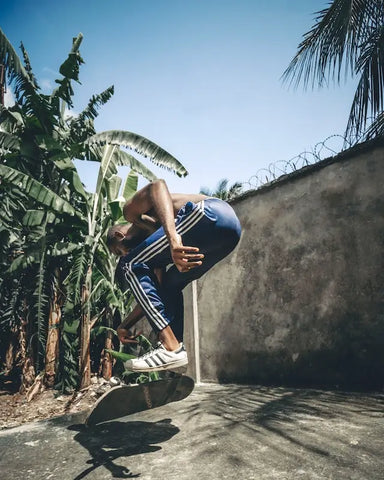 Beach Shorts and Swimming Trunks: Making a Splash with Fashion
In embracing the radiant sun and the sandy beaches, and indulging in the aqueous depths, possessing fashionable beach shorts and swimming trunks is an unequivocal prerequisite.
In this section, we shall delve into the significance of sartorially refined beach attire and expound upon the ability of LEEHANTON's meticulously curated collection of beach shorts and swimming trunks to facilitate a glorious display of your unparalleled style.
Crafted with the utmost attention to detail, beach shorts epitomize a harmonious blend of comfort and adaptability, ideal for engaging in beach and poolside activities.
Embracing an assortment of lengths and designs, these shorts allow you to select the quintessential style that resonates with your taste.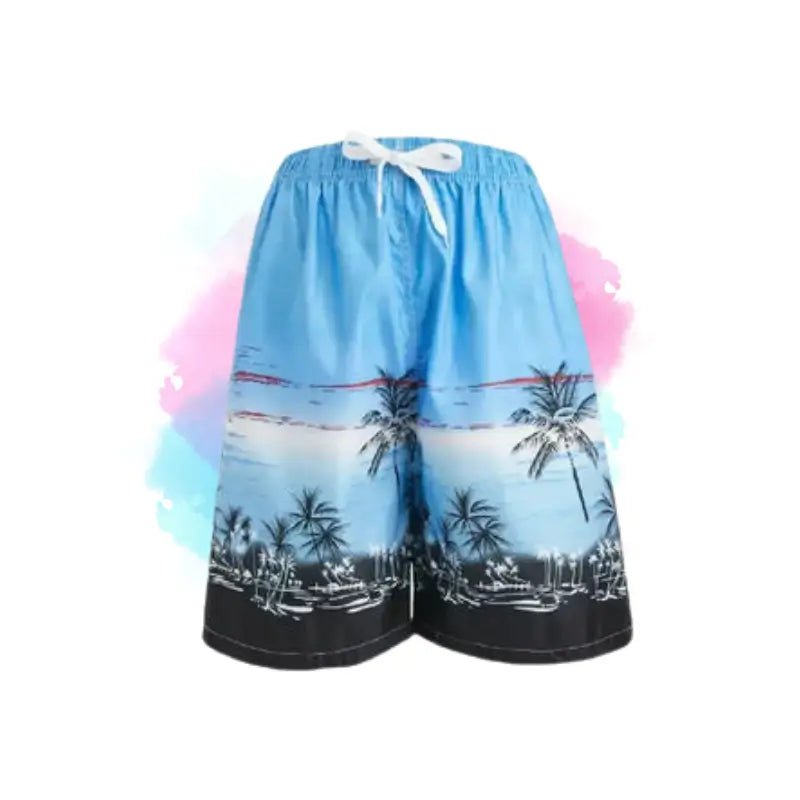 At LEEHANTON, our commitment to excellence is exemplified in our expansive selection of beach shorts, seamlessly merging cutting-edge fashion designs with rapid-drying fabrics of unwavering durability.
This allows you to exude timeless style and unparalleled comfort as you embark on thrilling beach escapades.
Conversely, swimming trunks are made specifically for swimming and water activities.
They are made of lightweight, quick-drying materials to improve your swimming ability.
Swimming trunks by LEEHANTON come in various vivid colors and designs to show off your flair when lounging by the pool or beach.
Swimming trunks and beach shorts are essential to improve your beach and poolside style.
They are functional and offer an opportunity to showcase your unique sense of style.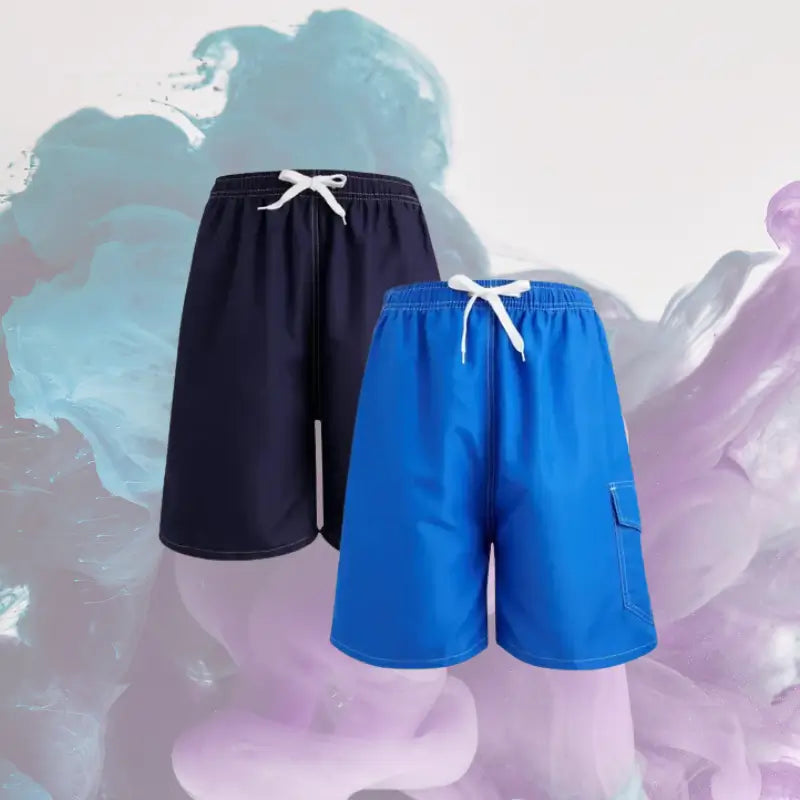 The beach shorts and swimming trunks by LEEHANTON are the ideal blend of style and practicality thanks to their striking patterns, cozy fits, and premium materials.
Indulge in the epitome of beachside leisure, whether basking in the sun's embrace, engaging in a spirited game of beach volleyball, or plunging into the crystalline waters.
With our meticulously curated selection of beach shorts and swimming trunks, LEEHANTON endeavors to transform your beachside sojourns into captivating style statements, bolstering your confidence and enhancing your sartorial allure.
Immerse yourself in the vast expanse of possibilities as you peruse the expansive array of options available on leehanton.com.
Where an amalgamation of designs awaits to harmonize with your unique style, ensuring you exude an aura of effortless elegance and prepare to create ripples of fashion-forward distinction.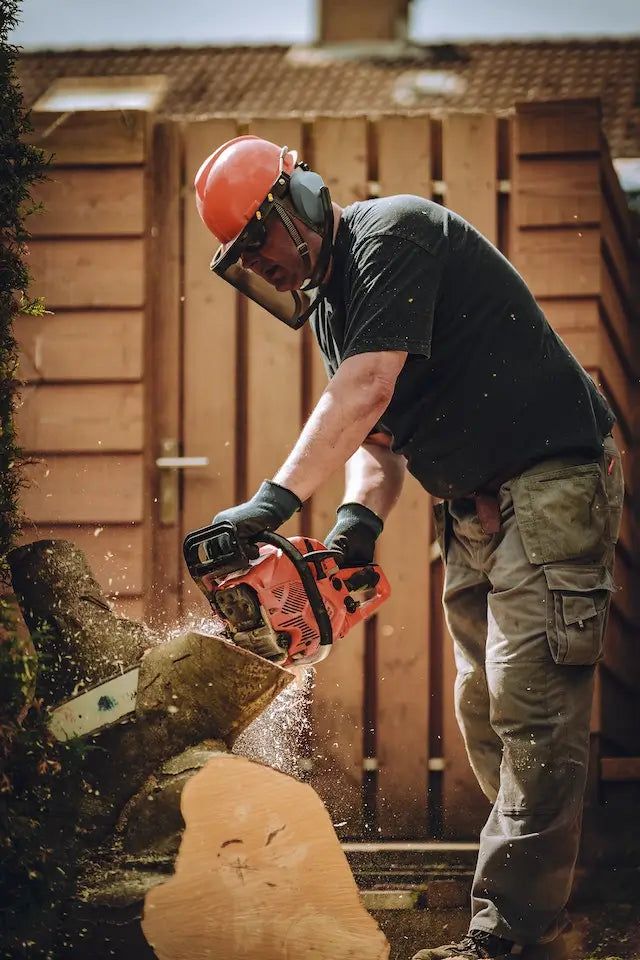 Sweatshirt Shorts: Combining Comfort and Style
Regarding cozy and fashionable pants, sweatshirt shorts are a go-to choice for many.
In this section, we will explore the appeal of sweatshirt shorts and how they effortlessly combine comfort and style.
Sweatshirt shorts offer the best of both worlds, providing the coziness of sweatpants with the breathability and freedom of shorts.
These shorts are made from soft and comfortable materials and offer a relaxed fit for easy movement.
LEEHANTON's sweatshirt shorts are meticulously crafted to ensure optimal comfort without compromising style.
With their versatile design, sweatshirt shorts can be dressed up or down to suit various occasions.
Pair them with a casual t-shirt or hoodie for a laid-back look, or elevate your style by pairing them with a stylish button-up shirt or a lightweight sweater.
Whether running errands, lounging at home, or meeting up with friends, sweatshirt shorts offer a fashionable option that keeps you comfortable throughout the day.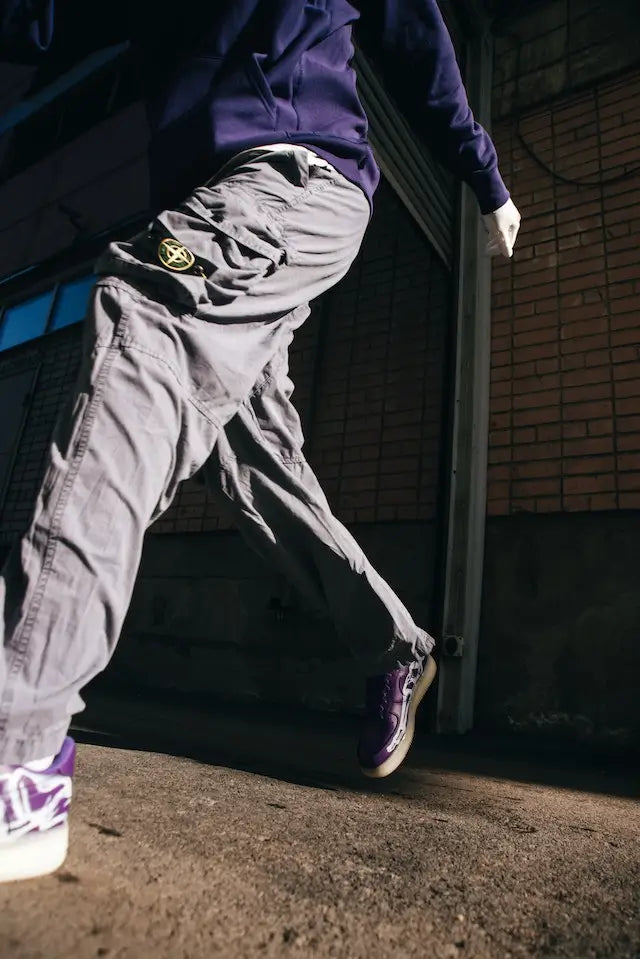 At LEEHANTON, we prioritize the fusion of comfort and style in our sweatshirt shorts collection.
With attention to detail and high-quality craftsmanship, our shorts offer the perfect combination of coziness and fashion-forward designs.
Explore our range of sweatshirt shorts at leehanton.com and discover the ultimate blend of comfort and style that will elevate your casual wardrobe.
LEEHANTON is your ultimate destination for fashionable men's pants that cater to your style and comfort needs.
From cargo and golf shorts to jogging pants, fleece athletic sweatpants, swimming trunks, beach shorts, and sweatshirt shorts, our collection offers diverse options to enhance your wardrobe.
With a keen eye for the newest styles and a dedication to flawless craftsmanship, LEEHANTON ensures that each piece is created to complement your style and offer long-lasting quality.
Our pants allow you to look your best while going about your daily activities since they flawlessly combine style, usefulness, and comfort.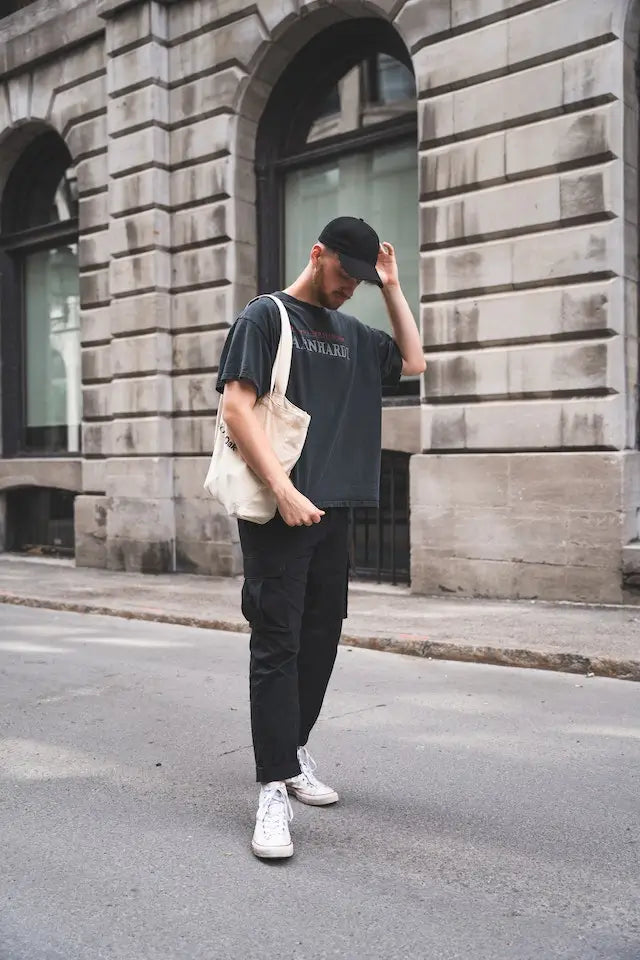 For every facet of your multifaceted lifestyle, LEEHANTON stands poised to cater to your sartorial requirements.
Whether it entails adorning yourself for a meaningful event, embracing the sun-kissed shores, embarking on a refreshing workout regime, or indulging in moments of leisurely respite.
At leehanton.com, we have meticulously crafted a digital haven replete with convenience and intuitive functionality, enabling you to navigate our extensive offerings with utmost ease and delight, ensuring an immersive and gratifying shopping experience.
Upgrade your wardrobe with the most fashionable men's pants available. Experience the impeccable quality, attention to detail, and versatile styles that set LEEHANTON apart.
Embrace your style and make a statement with our stylish and comfortable pants.
Shop now and discover the fashion world at LEEHANTON, where style meets functionality.